Welcome to

Donald Eckhardt Jr., M.D. , Kari Eckhardt W.H.N.P., C.N.M.
When it comes to seeking and receiving OBGYN care, it is important to seek professional treatment. Along with receiving professional care, it is crucial to speak with a health care professional who specializes in obstetrics and gynecology. At Donald Eckhardt Jr., M.D. , Kari Eckhardt W.H.N.P., C.N.M., we offer those services and more. We strive to help patients receive the care they need and guidance through the pregnancy process or other health issues.
Since each patient is unique, we will take the time to listen to each patient's concerns and conduct an examination. Once we identify the issue or problem the patient is facing, we can customize the treatment to the patient's needs.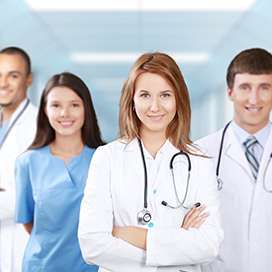 Our Team
From the moment patients walk in the door to any follow-up appointments, our team will create a welcoming atmosphere for patients to relax during their visit. Our team will provide specific care for the patient while answering any questions they might have. A benefit of seeing our team on a regular basis is that we can continue to monitor the patient's health without needing to re-do introductions all over again. Depending on the patient and the condition, we may need multiple visits to complete a treatment. Other times, the patient's condition may change and alter the frequency of appointments. Our team is here to help you receive the treatment you need.
About Us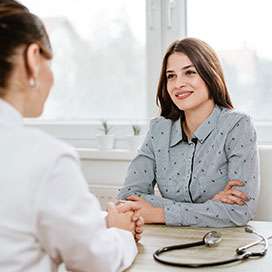 Our Services
As an OBGYN, we provide a variety of services for patients. We can act as an obstetrician, gynecologist, nurse practitioner, midwife and infertility doctor. No matter the cause, women must not ignore symptoms of reproductive health issues and pain. We can treat pelvic prolapse, fibroids, pelvic pain, ovarian cysts, infertility and sexual dysfunction. We provide pap smears, women's health services, C-Sections, STD testing, contraception services, cervical/ovarian cancer screenings, incontinence surgery labiaplasties and hysterectomies. We can also provide da Vinci® robotic surgery. You do not need to struggle with a condition that interferes with your comfort and reproductive health. Seek treatment with us to begin the path toward healing and living a more comfortable lifestyle.
View Our Services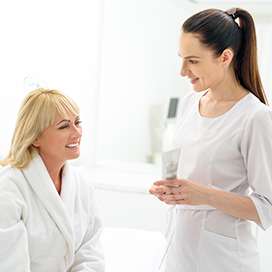 Patient Information
To begin the treatment process new patients, we will need to gather information about their medical history, current condition, insurance, allergies and any other pertinent information we need to know about. Once we gather this information and examine the patient, we will determine the most effective course of action. New patients will fill this information out on a "New Patient Information Form" online before the appointment or at our office in person. Far too often, women are unsure of what specific condition they have that is causing their symptoms and will wait to seek treatment. The longer you wait for treatment, the worst the condition can get and cause more health risks.
Information