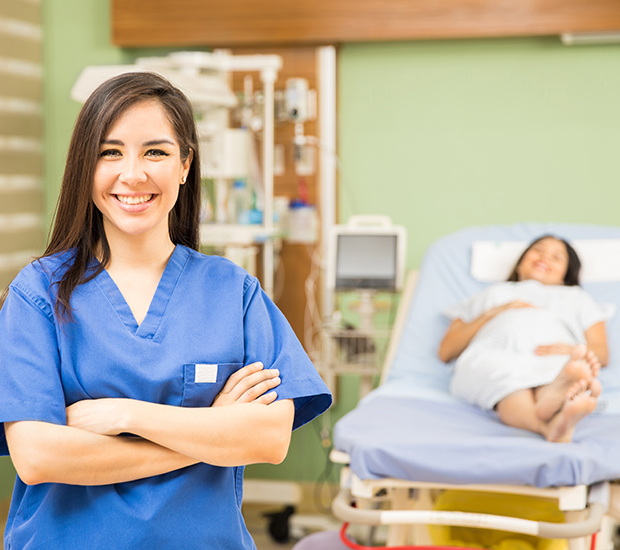 Women's Health Services
Tomball, TX
Finding out more about women's health services can be of great benefit to women, as this is a branch of medicine that places a focus on the diagnosis and treatment of health conditions and diseases that can harm a woman's overall well-being.
Utilizing the many types of women's health services available today is crucial. Every woman needs to be seen regularly by an OBGYN, starting in their teenage years and continuing all the way into their senior years. While many women will only need to see an OBGYN once a year or so for the regular and recommended check-ups or when she is pregnant, many others will need to be seen more often if they are experiencing a health issue or have been diagnosed with a disease.
Common Women's Health Services Provided by an OBGYN
There are many different types of health care services an OBGYN can provide to their patients, with some being more common than others. Every woman needs to be under the care of an OBGYN and for all stages in her life, as her health care needs will vary as she ages and for that reason could become quite complex.
The list below includes some of the more common health services for women that an OBGYN can provide, including a short description of why each service is important.
Women's wellness visits
An annual wellness visit is an essential part of a woman's ability to stay healthy. Wellness visits offer screening procedures that can detect if any health issues are indeed present and if any happen to be found, they can be addressed right then and there. They also provide a woman with an evaluation of her overall lifestyle, which can lead to the OBGYN offering them advice and even counseling when they are living a lifestyle that does not support their overall good health. Any necessary immunizations will also be given during a wellness visit.
Pap smears
A Pap smear is a test that screens for abnormal cells in or around the cervix, which can cause cervical cancer. It is recommended that women get a pap smear at least every three years until they reach the age of 65. After this age, the OBGYN will recommend how often a woman will need to come in for this important test.
Mammogram
A mammogram allows an OBGYN to analyze X-ray pictures of a woman's breasts in order to look for early signs of breast cancer, as well as any abnormalities that may be existing in the breast tissue.
Fertility services
Fertility services are available for couples who are experiencing difficulties with getting pregnant. An OBGYN will perform tests in order to diagnose the reason behind their infertility and accordingly will assist the couple in understanding their treatment options once a diagnosis has been made.
Pregnancy check-ups
Also known as prenatal care, regularly scheduled pregnancy check-ups are an essential part of every pregnant woman's health care, as they help to ensure that both she and her baby are healthy during the entire pregnancy.
Contraception services
Also known as family planning services, contraception services are available to women who do not want to become pregnant. There are many different types of contraception services available, which means that a woman can find one that works for her, i.e. birth control pills, IUDs, contraceptive rings, condoms, tubal ligation.
Menopause, hormonal therapy
Menopause is a time of transition for all women. During menopause, a woman's ovaries will stop producing hormones, which marks the end of her menstruation. The fact that menopause can be a difficult time for many women makes it necessary for them to seek professional assistance to help them better deal with all of their symptoms, i.e. mood swings, hot flashes, sleepless nights, lack of sexual desire.
An OBGYN can provide women going through menopause with a hormonal therapy regimen to get through what can be a very difficult transition.
Osteoporosis
Osteoporosis is a bone disease that causes a woman's bones to become fragile, which means she is going to be much more susceptible to bone fracture. An OBGYN can perform a bone density test for women, which will give them all of the information they need to know regarding how dense their bones are, as well as how much bone loss they may have already lost. Since there is currently no cure for osteoporosis, an OBGYN will offer their patients certain medications or professional advice on how to make lifestyle changes that can slow their bone loss.
Menstruation issues
When a woman experiences menstruation issues, including painful periods and heavy periods, an OBGYN will often offer a hormonal therapy option to treat the issues, i.e. birth control pills, vaginal ring, contraceptive patch.
Sexual health
A healthy sex life should be important for all women. When a woman is experiencing problems with her sexual health, an OBGYN can offer her treatment options for her specific sexual issues. Many times, a sexual issue is directly related to a medical issue and the only way for a woman to find out is to be evaluated by an OBGYN.
Some of the more common sexual issues a woman will experience include a lack of desire, an inability to become aroused or have an orgasm, and experiencing discomfort or pain during sexual intercourse.
Are You in Need of Any of the Above Services?
If you are currently in need of women's health services, then we invite you to contact us today for more information. Whether you need one of the above more common services or a different health care service, we can help you.
Call our office today and schedule your wellness appointment!
Recent Posts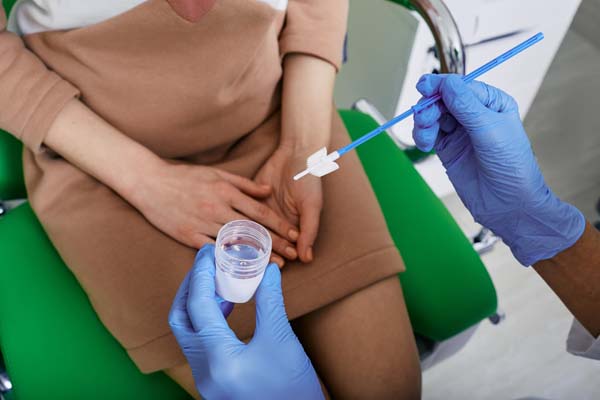 Are you looking for information about pap smear tests? This important procedure is a must for all women as it is able to detect any cell changes within the cervix and uterus that can lead to a cervical cancer diagnosis. The sooner any precancerous cells are found, the higher one's chances of experiencing success when…